Y5
Mr Coleman and Mrs Hickingbottom teach Year 5 alongside Ms Captsticks and Ms Kirkham.
During the Autumn term Y5 will continue to catch up with Numeracy, Literacy and Science.
In science, they'll begin to learn more about the Earth and Space and how they are formed; as well as gaining an understanding of Animals and Humans. They will be playing 'the blues' in music and learning about 'retrofuturism' in Art. The class will continue to hone their 'Computational Thinking' skills whilst coding with the BBC Micro:bit(1). And, as the lead class in the school's Nature Friendly Schools project they plan to make good use of the newly built polytunnel. This project aims to provide opportunities for pupils so that they can benefit from time spent learning outside the four walls of the classroom. This is such an exciting term for Year 5 as they will also be taking part in Run With It Hull and going on their residential trip to PGL.
Project polytunnel Nov 22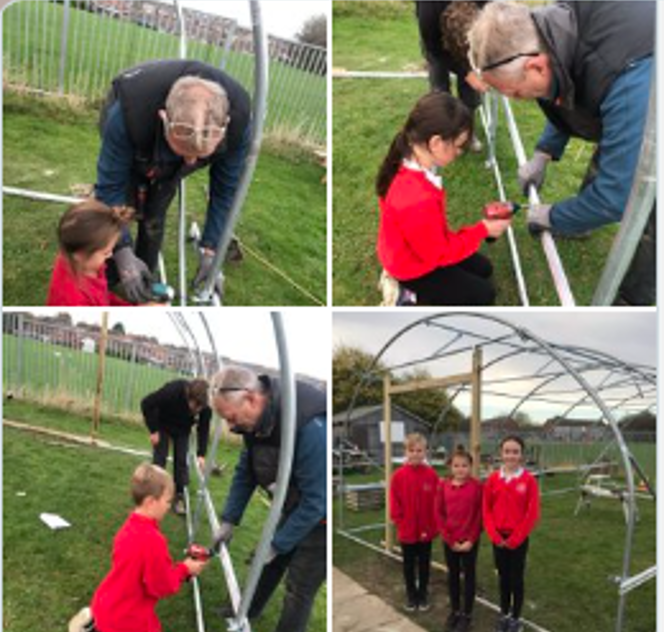 Y5 taking part in the Run With It project at Bridlington Football Club
Y5